90 Days to Wholeness: Paperback, ebook, or on YouVersion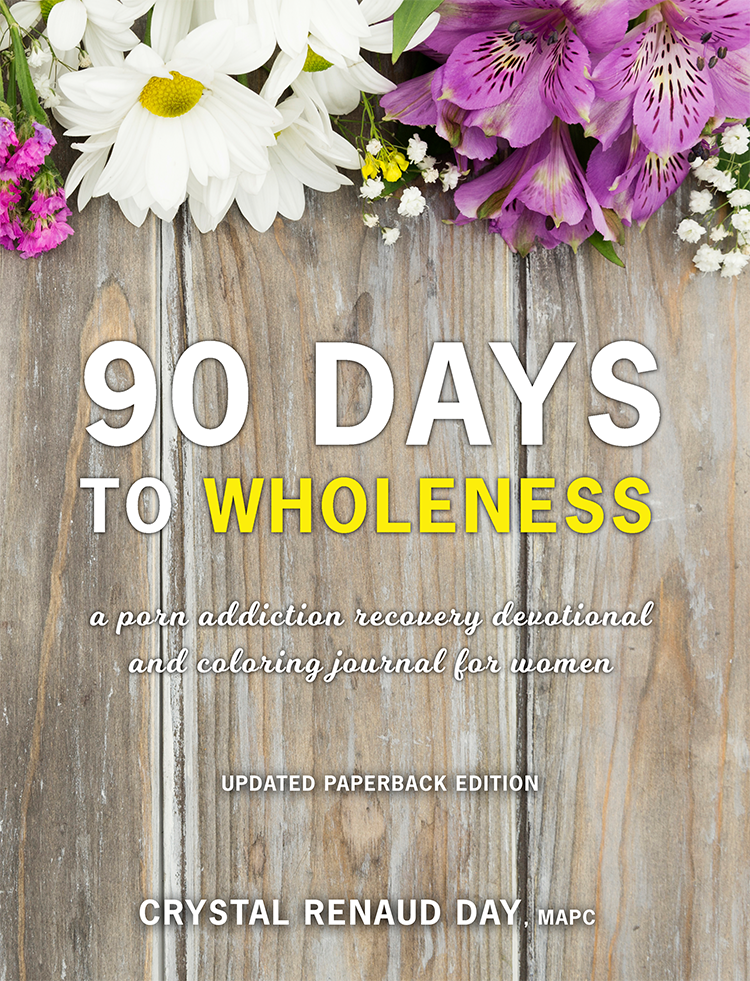 "These devotionals have given me new perspective into my story and allowed God's word to transform my life in how I think, feel, and act." —A.C.
In 90 Days to Wholeness, Crystal Renaud Day challenges women to throw down and break free from addiction. This 236-page, unique recovery devotional is full of biblical truths, thought-provoking questions, & coloring and journal pages.
Whether you are seasoned in recovery or at the beginning of your journey from pornography, sex, or love addiction: this daily devotional is for you. In addiction recovery, Twelve-Steps encourage 90 meetings in 90 days. That is because it is during this time period that most relapses occur without accountability and support. 90 Days to Wholeness is designed to be a holistic approach (body, mind, and spirit) to recovery.
Over the course of 90 days, Pastoral Counselor & Certified Coach Crystal Renaud Day will walk with you through her recovery steps of Surrender, Confession, Accountability, Responsibility, and Sharing (S.C.A.R.S.) adapted from her first book, Dirty Girls Come Clean. Recovery is possible … one day a time.
Suitable for individual or group study. eBook and YouVersion contain the daily devotions only.