SheRecovery Virtual Meetings (on-going accountability groups)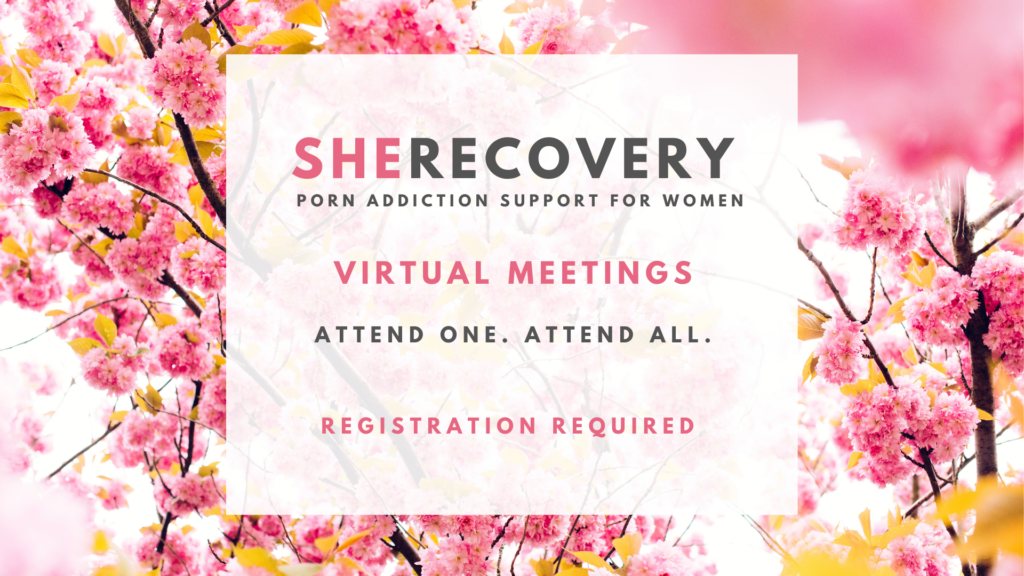 What: SheRecovery Virtual Recovery Meetings. These weekly meetings are designed to provide women who struggle with addiction with accountability, recovery tools, spiritual growth, prayer, and more. Women are encouraged to attend each week, seek an accountability partner at the meetings to connect with day to day, and join the SheRecovery Online Community for further support.
Who: For women who struggle with porn, sex, or love addiction
When: Multiple Groups Meeting Weekly… You're welcome to attend one or attend them all! 
Tuesdays at 12:00pm central
Wednesdays at 7:00pm central
Thursdays at 8:00pm central
Fridays at 1:00pm central
Sundays at 4:00pm central
Where: Zoom Web Conference (via webcam)
How: Enroll below! Begin anytime. Cancel anytime.
Cost: Whether you attend one meeting, two meetings, or every meeting each month, participation is a nominal flat fee of $20 upon enrollment and a $20 recurring monthly subscription fee auto-deducted the first day of each month thereafter.
Note: Registrations received on or before the 15th of each month will renew on the 1st of the next month (i.e. if you subscribe on February 11, your subscription will renew on March 1). Subscriptions received on or after the 16th of each month will renew the 1st of the month after next (i.e. if you subscribe on February 16, your subscription will renew on April 1).