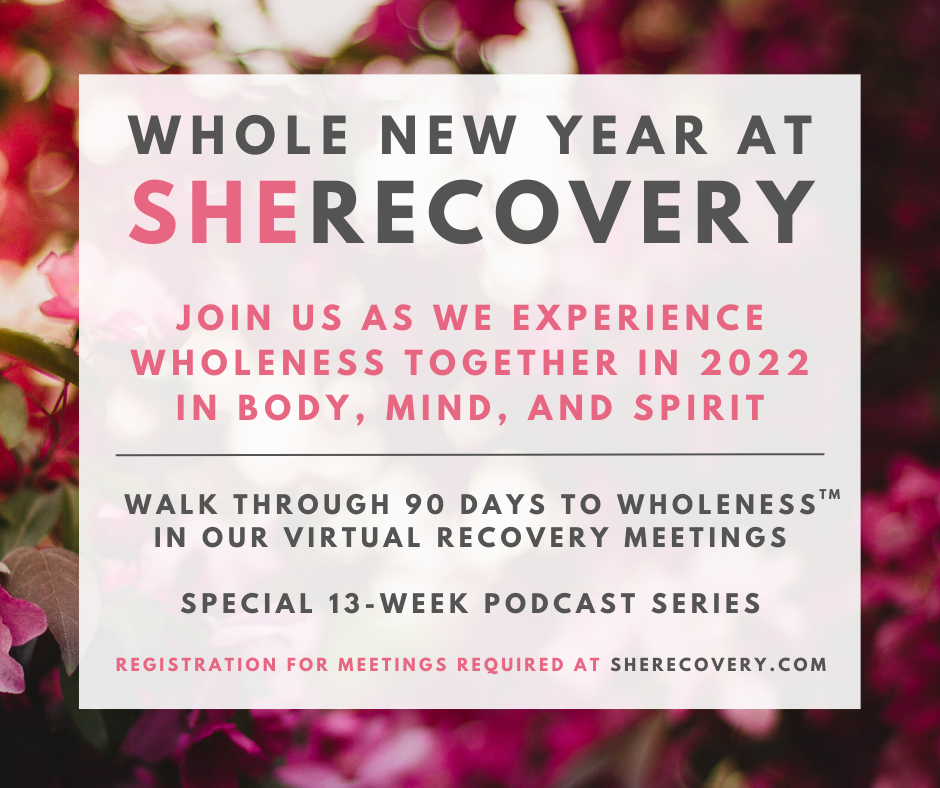 Sobriety and resolutions are a good start, but recovery is about so much more. Join us for our Whole New Year recovery and discipleship series coming January 2022.
Virtual Recovery Meetings
Walk with us through 90 Days to Wholeness™ at our virtual recovery meetings. If you've considered jumping into one of our meetings, now is a perfect time. A new Monday meeting is starting in January as well! Registration is required. The 90 Days to Wholeness devotional is available for FREE on the YouVersion app or get the coloring workbook edition at a 25% discount on Amazon through December 31, 2021. No discount code needed. 
Podcast Series
To listen to our special 13-week podcast series on spiritual growth and healing, subscribe now. Episode 1 drops on January 3, 2022.